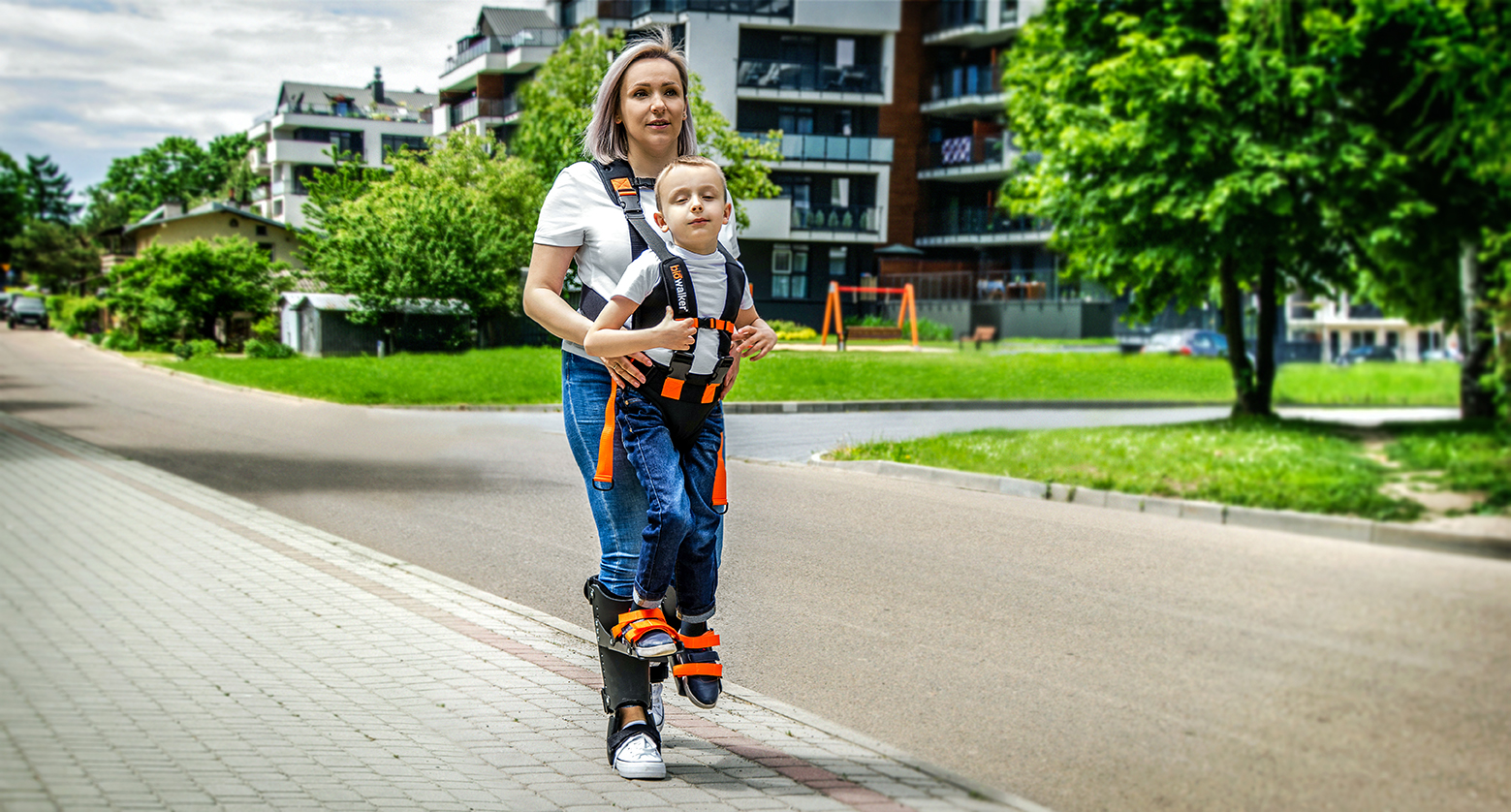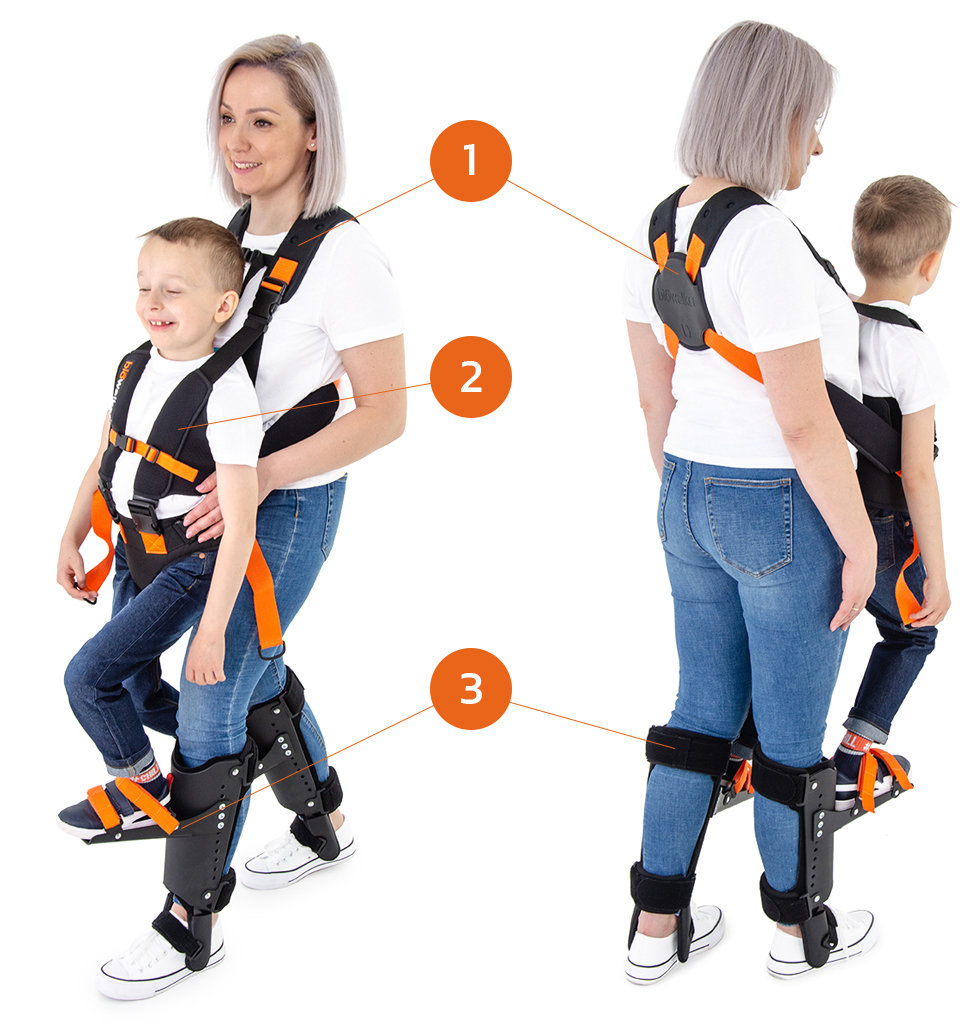 BioWalker® is an active upright device which allows Patient to maintain standing position and walking together with Parent or Carer. The device is good for children who cannot stand and transfer by their own. BioWalker® is recommended for children from age 1 (physiological walking milestone). The product is made up of three parts: an adult vest, a child hip harness and calf shells with sandals.
BioWalker® consists of 3 main elements:
Adjusted adult vest
Trunk and hip harness for Patient
Calf shells with sandales
---
INDICATIONS:
cerebral palsy (CP)
quadriplegia/tetraplegia
dyskinesia (athetosis, chorea)
dystonia
spinal bifidia
paraplegia
small muscles contractures
multiple sclerosis (SM)
abnormal gait pattern
CONTRAINDICATIONS:
severe muscles and tendons contractures
sprain/strain in the lower limb area
severe body asymmetry (high degree of scoliosis, pelvic and/or spinal deformations)
Lower back pain of the Carer
Pregnancy of the Carer
Patient with unstable medical
condition requiring fast repositioning for treatment
spinal muscular atrophy (SMA)
AVAILABLE SIZES:
Size
Hip circumference (A)
Typical age
How to measure
1
50 – 60 cm
1 – 3 years
2
60 – 75 cm
3 – 10 years
Maximum child weight 40 kg.
DOWNLOAD:
PRODUCT PATENTED

: Pat.238615